Talents
This is what I'm good at
Go to Game Design & Writing for Games
Game Design & Writing for Games
You know those games you love playing? Someone wrote all that. From the narrative and plot to the character design and quests– even the manual (or tutorial). Want to learn how? Ask me. Take my class. Read my work. I also do extensive game design work, focusing not just on video games but also on tabletop and card games.
Go to Cultural Rhetorics & Identity
Cultural Rhetorics & Identity
From some work narrowly focused on Cherokee/Indigenous rhetoric to pieces that speak to all issues of race, gender and class, I'm trained in cultural rhetorics and critical race theory. I apply it across the board to all things I research and make. I also proudly embrace the "social justice warrior" label as I believe social justice matters.
Go to Digital Rhetoric & Design
Digital Rhetoric & Design
The world is increasingly leaning toward digital content, and while digital tech makes life easier, it's not magic. I interrogate how it seems magical and how to leverage it. I'm an expert on digital identity and branding in digital space and have been innovating with online education since the 90s. I also teach design and design my own media.
Go to Pedagogy & Program Development
Pedagogy & Program Development
Trained teacher. Teacher trainer. Grassroots program organizer. From publications to student groups, from major initiatives to Varsity programs, I've done it, and I keep on doing it.
Dr. Phill
Phillip Michael Alexander, Ph.D. 2012 (Michigan State University)
Teacher. Researcher. Designer. Gamer. Writer.
A 15 year teaching veteran (check CV for details), Phill currently works as a Heanon Wilkins Fellow/Visiting Assistant Professor in the Armstrong Institute for Interactive Media Studies at Miami University in Oxford, OH. Phill holds degrees in creative writing, political science, composition and rhetoric and digital rhetoric and professional writing with a focus on cultural rhetorics.
Phill currently teaches classes in video game theory, writing for games, Esports, visual rhetoric and design, digital rhetoric, and digital identity. He's also the co-Director of the Miami University Varsity Esports Program.
A voracious reader and avid gamer, Phill also researches (and consumes, and sometimes creates) all manner of pop culture, from comics to movies to pro wrestling.
Fusing theory and praxis, Phill's primary research all stems in some ways from the central hub of digital rhetoric. From Cindy Selfe to Ian Bogost. From Lev Manovich to Lisa Nakamura. Phill is working to belong in that conversation.

Those who can do. Those who do also teach. A trained creative writer who slowed away from publishing to finish his studies, Phill now applies his craft training to writing for games while using his understanding of the rhetoric of the user/player/viewer as well as the primacy of narrative experience to guide game design for digital and tabletop games.

Phill looks at issues of visual representation and visual rhetorics, from mascots to making effective logos. He's also a teacher of visual rhetoric and design, having led classes in numerous client based projects.

Though not always embraced by other theorists of race and indigenous culture due to his unique hybrid stance (based on his mixed-blood heritage and upbringing), Phill is trained in critical race theory and has worked to pioneer numerous social justice/equity projects and workgroups. He currently focuses on representation and diversity in games/the games industry.
Things I Do
Just a small sampling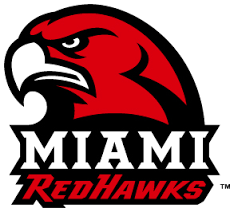 Miami Varsity Esports
Phill is the co-Director
It's our first year, but we built the program from the ground up with the help of some of our amazing students.
Here's our site.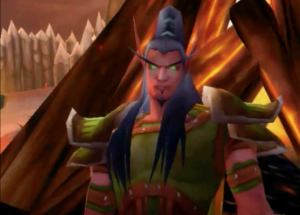 Video: Video Game Genres
From the Convention on College Composition and Communication, circa 2008.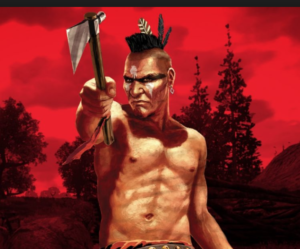 Guest Post on NYMG
A reflection on race in Red Dead Redemption
What Students are Saying...
What students say with the protection of anonymity.